NGN as a exporter of several petrochemical products in the Middle East, is located in Iran. NGN is highly experienced in exporting especially in case of Methanol supplying.
Iran holds the world's fourth-largest proved crude oil reserves and the world's second-largest natural gas reserves. Iran also ranks among the world's top 10 oil producers and top 5 natural gas producers. The Strait of Hormuz, off the southeastern coast of Iran, is an important route for oil exports from Iran and other Persian Gulf countries. Liquefied natural gas (LNG) volumes also flow through the Strait of Hormuz.
Iran will be exporting 15 million tons/year of methanol by 2022, Iran has plans to boost its methanol exports and propane production by the next 5 years.
National Petrochemical Company (NPC) was established in 1963 to spearhead the development and policy-making for Iran's petrochemical industry. Iran's petrochemical industry is the oldest in the Middle East and in ethylene production it is the second oldest after Turkey. During 1964-1977 Razi, Abadan, Pazargad, Ahwaz carbon black, Kharg, Farabi and Shiraz expansion projects were completed.
Iran as a prominent name in oil and gas industries, has been producing Methanol in its enormous and well-equipped petrochemical complexes and has superb capability for exporting this product.
Methanol Production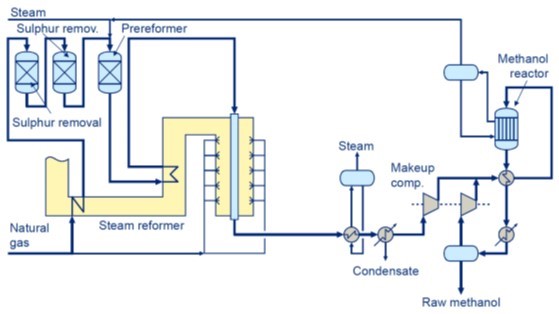 ​